Peaceful Playgrounds compiled a list of documents and resources to assist you in applying for the 2013 PEP Grant.
CLICK HERE for access to the following helpful documents:
> 2013 PEP Grant Application, A Peaceful Playgrounds PEP Guide to assist you with application requirements and provide information on how Peaceful Playgrounds Programming meets the grant requirements.  The Peaceful Playgrounds PEP Guide includes a new competitive preference which asks applicants to address the 7 Design Filters.  Our guide does that for you.
> Peaceful Playgrounds Programs Price Sheet to assist you with completing your PEP Budget.
> Key Considerations sheet – Helps you think through the requirement and commitment you're making.
> The PECAT Assessment on our Programs for review and completion.
> Standards Alignment Matrix on each Peaceful Playground Program. Helps with meeting the PEP grant requirements of instructing students on meeting State Physical Education Standards.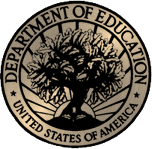 The Carol M. White Physical Education Program (PEP) provides grants to local educational agencies (LEAs) and community-based organizations (CBOs) to initiate, expand, and improve physical education for students in grades K-12. Grant recipients must implement programs that help students make progress toward meeting State physical education standards.